☰

Get To Know Your AroundCU Team!

---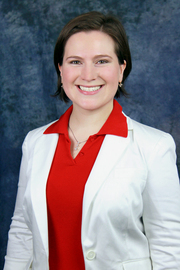 Mariya - Designated Managing Broker
I lead the AroundCU team and I am a full-time Realtor, which allows me to devote all of my efforts to your real estate needs. I hope that you choose us for your real estate needs, as we strive for excellence in everything that we do for our clients. If you would like to read what some of our clients have said about our work, please do a search on Google or on Yelp. I also enjoy planning new features on our website to provide you the best real estate resource available in the area.
I was an officer in the Illinois Army National Guard until I was honorably discharged in 2010. I served as an Interrogator, Intelligence Platoon Leader, and a General's Aide. My last position was as the Intelligence Officer for a Chemical Battalion, where I planned the battalion's response to Illinois' homeland security threats.
I was born in Norilsk (Siberia), Russia, and spent my early childhood in Kharkov, Ukraine. My family moved to Chicago in 1989, and then to Des Plaines, IL, in 1991. I have lived in the Champaign area since 2000 and have degrees from the University of Illinois in Economics and in Spanish. I am fluent in Russian and Spanish, and can converse in French.
In my spare time, I enjoy playing sports, specifically badminton, table tennis, skiing, and volleyball in the Champaign-Urbana Church Sports League. I also like to read informative articles about science, nutrition, health, or anything that teaches me new skills.
I can be reached via our Contact Page.
---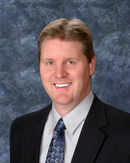 Ron - Broker
I am a full-time Broker with the AroundCU Real Estate Company, working with buyers and sellers and all their needs under one roof. I enjoy everything about real estate and will be a great resource for you in your search for your next home... whether it is your first, second, fifth, or investment property!
I have been a licensed real estate agent since January 2006 and have been furthering my real estate knowledge by graduating from the Realtor Institute and earning my e-Pro® designation. This experience and education help me leverage technology and other tools to improve your real estate experience. Prior to real estate, I served as a Business Administrator for thirteen years for a large local Methodist church. I have also worked as a Chief Financial Officer for eleven years for several downstate Illinois dental offices.
In my spare time, I enjoy going to the gym, golfing and watching University of Illinois athletics. I serve on both my church's Board of Trustees and Foundation and volunteer on the Champaign Unit 4 School Board Finance Committee.
I grew up in Galesburg, IL and received a Bachelor's degree in Finance at Western Illinois University (WIU). I also minored in Computer Science and was a member of the Track &Field program. WIU is where I met my wife, Becki; we have two daughters.
I can be reached via email at Ron@AroundCU.com.
---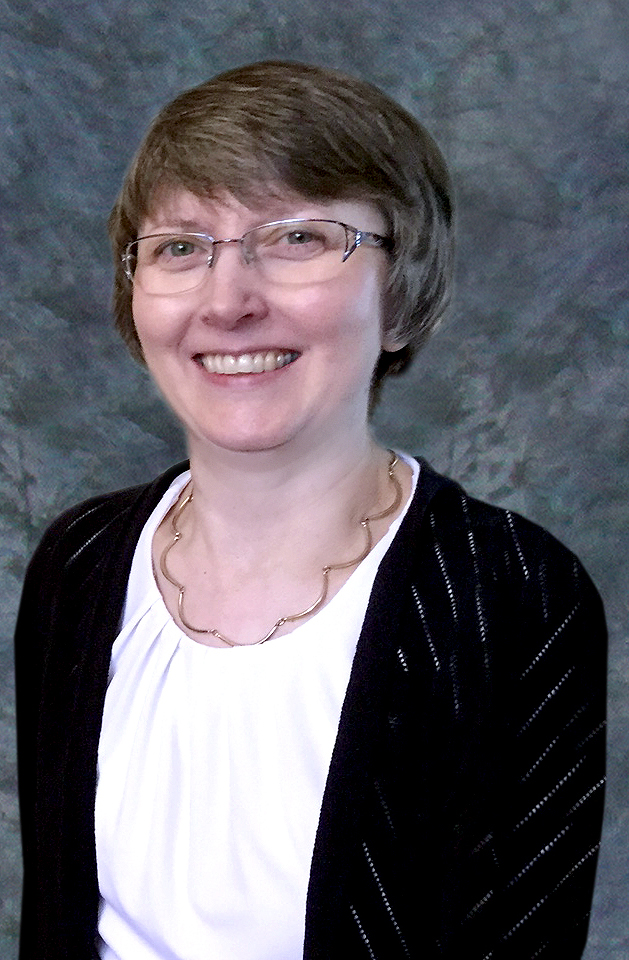 Melody - Office Administrator
I provide administrative support to the AroundCU team. I had previously worked at a local title insurance company for over 25 years. I strive for excellence and efficiency in all that I do and look forward to the opportunity to assist you.
My husband and I were both born in Champaign and have spent our lives here (including raising our daughter and son here), so our roots are deep. We really enjoy going for walks in our neighborhood. I love singing in the choir and volunteering with children's classes at the same church where my husband and I have attended since childhood. I have also enjoyed volunteering with other community organizations through the years.
---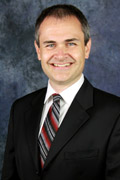 Kirby - Tech Specialist
I help out the AroundCU team by taking care of the website and other technical issues that might arise. (So you can blame me if anything isn't working properly on the website. But don't just blame me. Let me know!)
I grew up in Missouri and have a Bachelor's degree in Nuclear Engineering and a Master's degree in Computer Science from the University of Missouri. I moved to the Champaign/Urbana area for a job in 1999 and love learning more about real estate in the area and finding out what I can do, in a technical capacity, to make your home buying and/or selling process as smooth as possible.
I can be reached via email at Kirby@AroundCU.com.
---
We are always looking for great team members. If you know someone looking for a career in real estate, let us know.
Mike and I had a fabulous time cruising around town with you. ;) You were awesome. I can't even begin to tell you how much I appreciate your attention to detail, organization, and determination to get the job done. I know that my situation was a bit more involved in that I needed to find something that I loved, and find it fast. And I know I'm particular! =) Yet you were there to give me any and all suggestions while keeping things in order, trying to make things as easy as possible. And you were honest on top of everything else!! You definitely amazed me. It was refreshing to have someone like you help me through this -- I couldn't have done it without you. I promise you that I will recommend you to everyone that I possibly can. Thank you, thank you, thank you!!!!