☰
Get To Know Your AroundCU Team!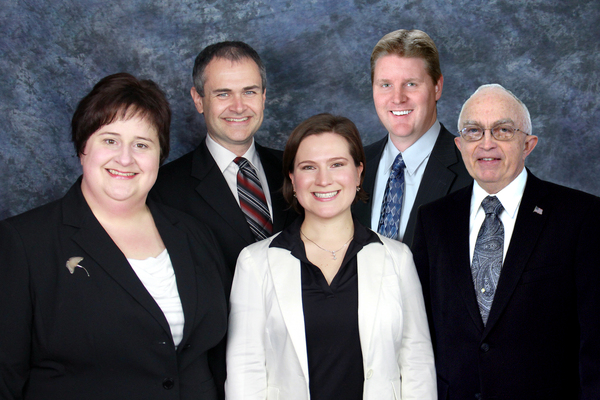 ---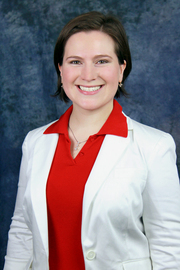 Mariya - Broker
I lead the AroundCU team and I am a full-time Realtor, which allows me to devote all of my efforts to your real estate needs. I hope that you choose us to help you buy or sell your home, as we strive for excellence in everything that we do for my clients. If you would like to read what some of our clients have said about our work, please take a look at
my testimonials
page. I also enjoy planning new features on this website to provide you the best real estate resource available in the area.
I was an officer in the Illinois Army National Guard until I was honorably discharged in 2010. I served as an Interrogator, Intelligence Platoon Leader, and a General's Aide. My last position was as the Intelligence Officer for a Chemical Battalion, where I planned the battalion's response to Illinois' homeland security threats.
I was born in Norilsk (Siberia), Russia, and spent my early childhood in Kharkov, Ukraine. My family moved to Chicago in 1989, and then to Des Plaines, IL, in 1991. I have lived in the Champaign area since 2000 and have degrees from the University of Illinois in Economics and in Spanish. I am fluent in Russian and Spanish, and can converse in French.
In my spare time, I enjoy playing sports, specifically badminton, table tennis, skiing, and volleyball in the Champaign-Urbana Church Sports League. I also like to read informative articles about science, nutrition, health, or anything that teaches me new skills.
Mariya featured in front page Champaign-Urbana News-Gazette article: Those Who Served | Most of an interrogation is just asking 'a normal question'
I can be reached via our Contact Page.
---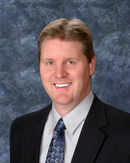 Ron - Buyer Specialist
I am a full-time Realtor working as the Buyer Specialist with the AroundCU team. I enjoy everything about real estate and will be a great resource for you in your search for your next home... whether it is your first, second, fifth, or investment property!
I have been a licensed real estate agent since January 2006. Prior to real estate, I served as a Business Administrator for thirteen years for a large local Methodist church. I have also worked as a Chief Financial Officer for eleven years for several downstate Illinois dental offices.
I grew up in Galesburg, IL and received a Bachelor's degree in Finance at Western Illinois University. I also minored in Computer Science and was a member of the Track & Field program. WIU is where I met my wife, Becki; we have two daughters.
My professional endeavors and educational background complement my detail-oriented approach to serving you with your best interest in mind.
I can be reached via email at Ron@AroundCU.com.
---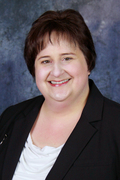 Susan - Admin
I provide administrative support to the AroundCU team. When this opportunity came to me, I jumped at the chance to be a part of a team that values excellent customer service. Prior to joining Mariya and the AroundCU team, I enjoyed a variety of positions in the healthcare, education and IT industries. Most recently, I supported a mortgage loan officer within the Keller Williams office and realized 'KW' was the place for me.
I have a Bachelor's degree in psychology from Purdue University and and have a graduate certificate in art education from the School of the Art Institute of Chicago, which is where I met my husband, Russ. My husband and I are both artists at heart. In my spare time, I create jewelery, teach precious metal clay jewelry, sing soprano with the Chorale group and enjoy making others laugh. I was born and raised in Oak Park, Illinois. In 2000, my husband and I relocated to Champaign and love this wonderful community.
---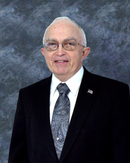 JD - Listing Assistant
I am responsible for measuring and rendering floor plans for the homes that the AroundCU Team markets and sells. I also regularly visit the homes we are marketing to make sure that everything is OK and that enough marketing material exists for interested buyers.
I grew up in western Missouri. I have a Bachelor's degree in fish and wildlife management from Missouri University and a Master's in Public Administration and Management from Webster University. I moved to Champaign after retiring from the U.S. Army. My background is in aerial photo-interpretation, geographic information systems, and computer mapping. I have been married since 1972 and we have two grown children and five grandchildren living out of state. I am involved in my church, United Marriage Encounter, and sing with the Singing Men of 'GNN. My desire is to support the AroundCU team any way I can.
I can be reached via email at JD@AroundCU.com.
---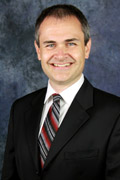 Kirby - Tech Specialist
I help out the AroundCU team by taking care of the website and other technical issues that might arise. (so you can blame me if anything isn't working properly on the website. But don't just blame me. Let me know!)
I grew up in Missouri and have a Bachelor's degree in Nuclear Engineering and a Master's degree in Computer Science from the University of Missouri. I moved to the Champaign/Urbana area for a job in 1999 and love learning more about real estate in the area and finding out what I can do, in a technical capacity, to make your home buying and/or selling process as smooth as possible.
I can be reached via email at Kirby@AroundCU.com.
I was under a tight deadline to purchase a home when I contacted the AroundCU team. Ron Fields helped to make the process as smooth and efficient as possible. Ron is friendly and knowledgeable. He was excellent in all phases of the home buying experience. I was particularly impressed by the success Ron had in negotiating with the seller. I would recommend Ron to anyone in the market for a new home in CU and would gladly use the AroundCU team again.