☰

Quick Champaign County Home Search (Advanced)
Any Realtor can show you homes and help you write an offer. I, however, will advise you through every step, using my tough, effective, army-trained negotiating experience, and thorough market analysis tools to ensure that you are getting the best value for your money. I can help you find a lender, coordinate home inspections, and take care of everything between our first meeting and when you are handed the keys to your new home at "closing". Contact me to receive a complimentary Buyer's Packet, detailing every step of your buying experience.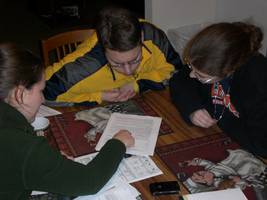 I offer nothing but the highest quality of service to my clients and I take the buying process as seriously as you do. When you decide to purchase your home, make sure you work with someone whom you can trust and someone who wants to earn your business. I am that person.
Featured Homes in the Champaign-Urbana area
Advanced Home Search - Search the 1,147 homes currently available in the Champaign area using a wide range of criteria
Set a default search destination - Any time you do a home search on my website, I can tell you how far it is from work!
Frequently Asked Questions (FAQs) about home buying
What is Dual Agency? - This can be a confusing term, but it is important for you to know what it means
Calculate your payments on a fixed-rate mortgage
Steps to finding your perfect home - Some of what I will do to help you find and buy your home
Rent vs. Own - Should you continue renting, or is it time to buy a home?
Area Information - Useful links for the Champaign-Urbana area
Got the pleasure to meet with Ron. He was an absolute pleasure to work with. I lived out of town while searching for a home and set up a day to look at many homes. We looked at least 8 homes within a day. None of the houses that I picked met my expectations. Honestly, I was a bit defeated and went to grab lunch with my family. During lunch, I received a phone call about Ron who after learning my tastes, had a couple of more houses to preview. One of those houses ended up being the house that I decided to put an offer on. That house unfortunately received an offer the same time that I placed mine. Ron was a tremendous help during that bidding war and helped give me the advice to secure my home. After acquiring the house, he was an integral part of helping me navigate through the loan process, the inspection, and closing on the house. I would strongly recommend the folks at AroundCU to anyone looking for a home in the CU area!